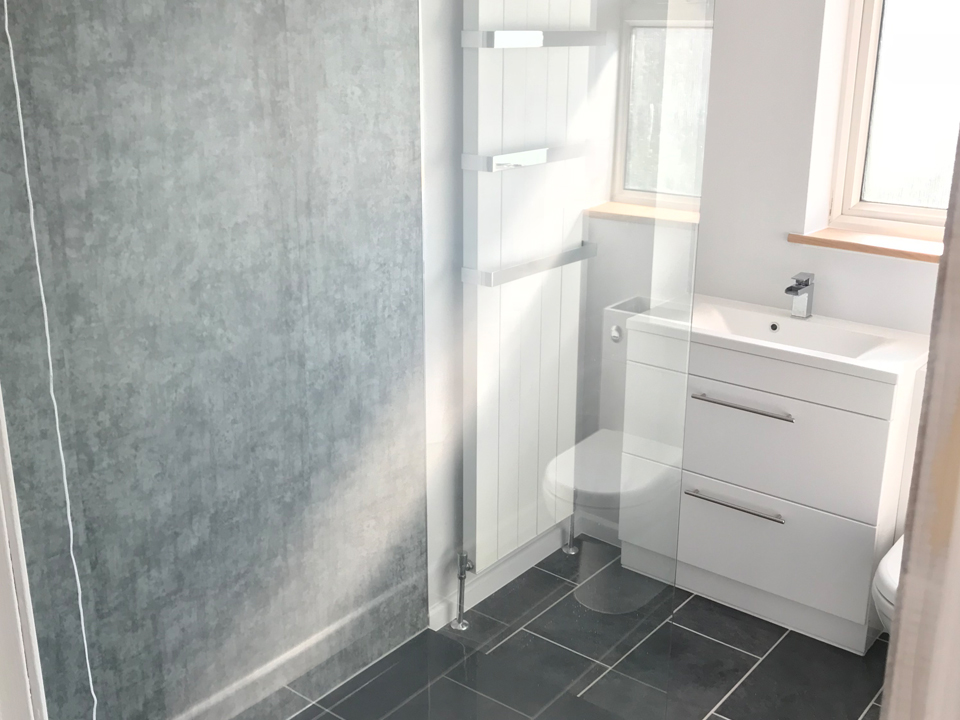 Bathroom Refurbishment, April 2018
Bathroom Refurbishment
Mr & Mrs Plaskett, Worcester
April 2018
Bathroom Refurbishment
We were delighted to get an enquiry from Mr & Mrs Plaskett, to refurbish their bathroom. As clients in the past it is always nice to be called back to help with further improvements to their home.
Clients Requirements
Mr & Mrs Plaskett were looking to change their cramped bathroom suite, to allow for a large walk-in shower cubicle. After a site visit from Ian, it was agreed, gaining space was of importance. The existing bath would be removed and a luxurious basin and toilet unit  would be fitted in it's place, this allowed ample room for a spacious, ultra modern, walk-in shower.
Existing Bathroom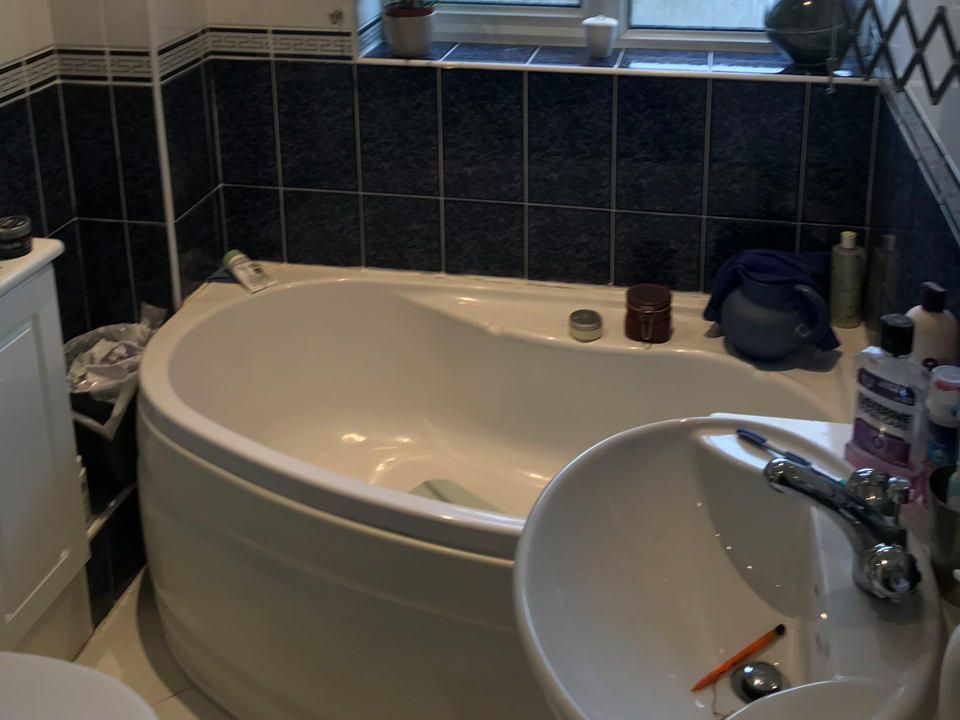 Existing Shower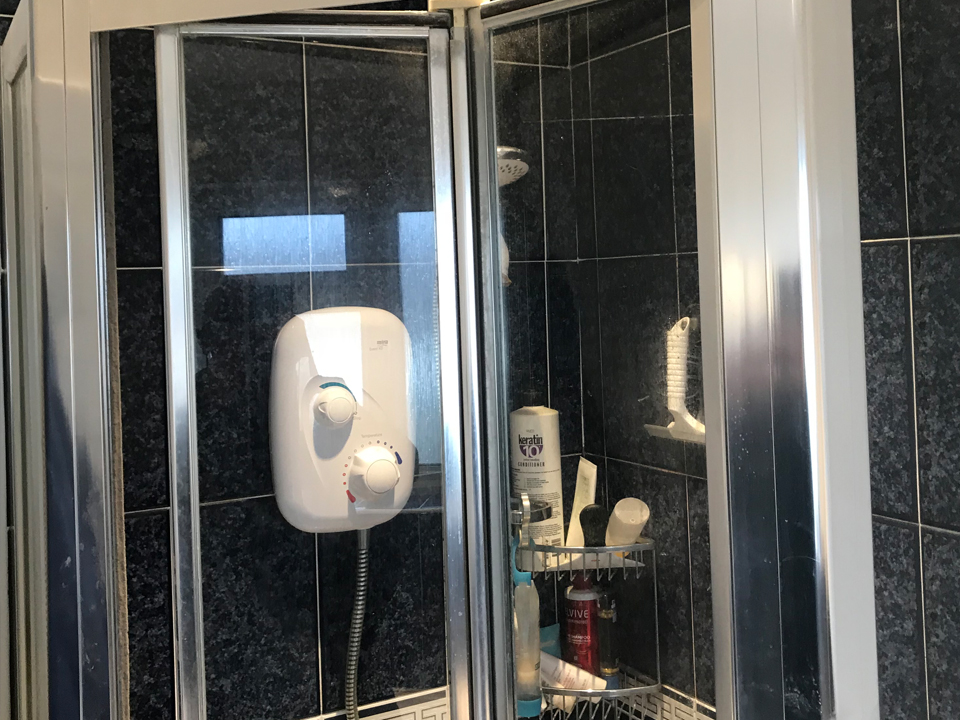 The Work
The work took 10 days to complete, with workmen paying particular care and attention to keeping the property clean and tidy throughout the project. Removing old materials as they worked and making sure the house was tidy each day before they left.
Dust sheets throughout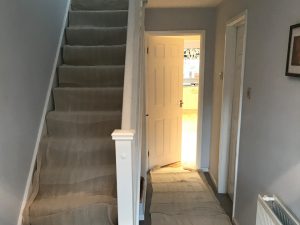 Removal of old suite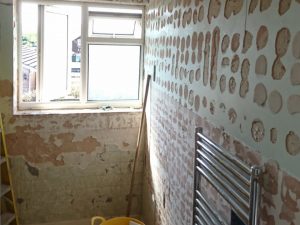 New plaster to all walls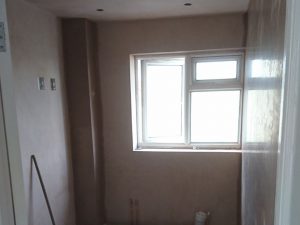 Outcome
The Plaskitts were delighted with their new bathroom, the spacious feel, the ease and comfort of the their new shower cubicle, the style and fitting of the basin and toilet and loved the new heated towel rail.
Removal and cleanup was completed by the workman, with no sign anyone had been there.
Modern basin and toilet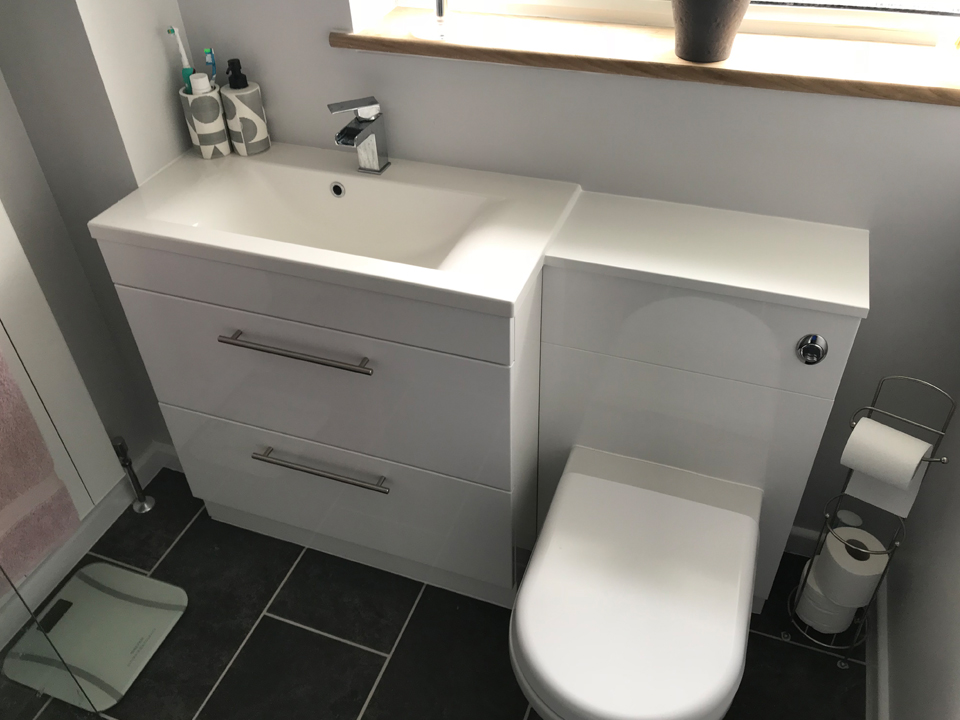 Luxurious waterfall shower
Completed Bathroom