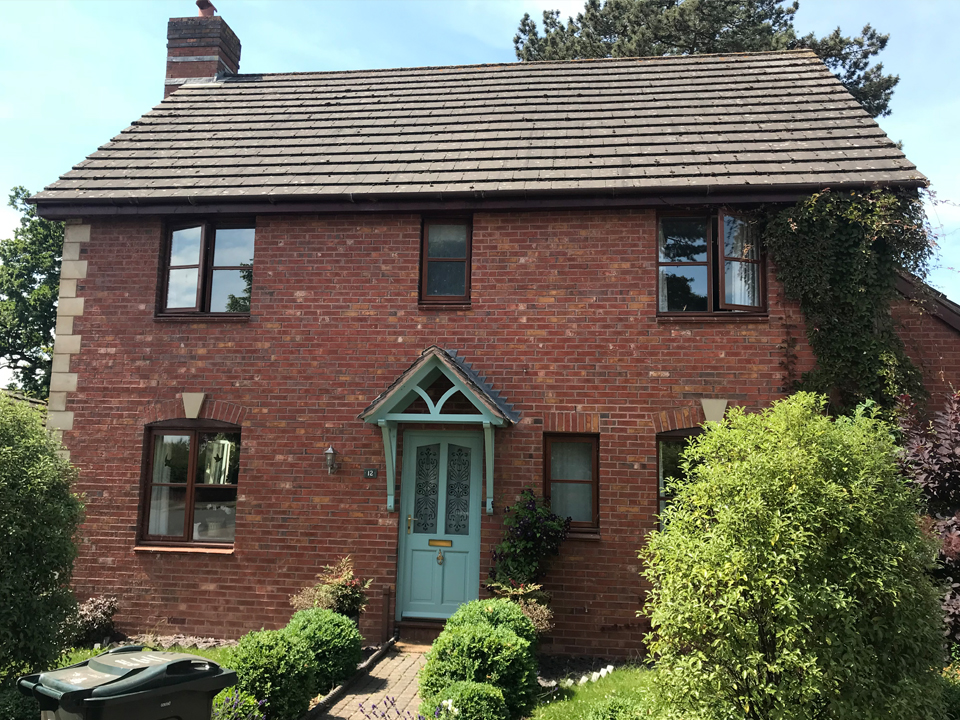 Insurance, Aug 2018
Insurance - Burst Tank in Loft
Mr & Mrs Goldman, Worcester
Aug 2018
Burst Tank
Following a burst tank in the loft Mr & Mrs Goldman contacted their insurance company who referred them to an insurance assessor. The house was built in 1996 and the assessor's report discovered that existing artex  may contain asbestos. Samples were sent for testing before any work could take place. The report identified damage to the ceiling on the landing and specified:-
New ceiling
New loft hatch
Decorating to hall, stairs and landing
Site Survey
Ian from AllBritain met with the Goldman's at their lovely home and assessed the damage and produced a free quotation for repairs.
Damage to the loft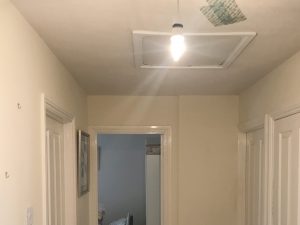 Damage to the loft hatch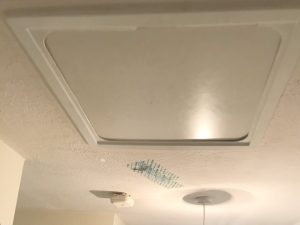 Damage to hall, stairs and landing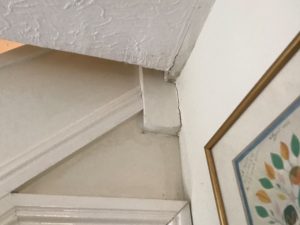 The Work
Time was sensitive as the Client worked from home and the damp was causing health problems. The work took 3 days to complete, with workmen paying particular care and attention to keeping the property clean, tidy and as free from dust as possible. The workmen removed the debris and old materials as they worked and making sure the house was tidy each day before they left.
Dust sheets throughout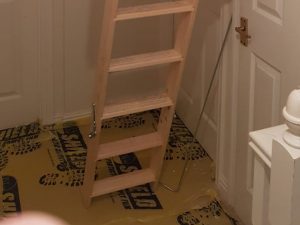 New ceiling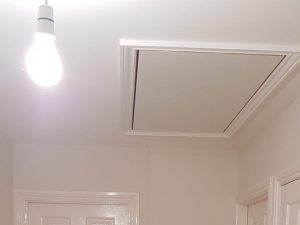 New loft hatch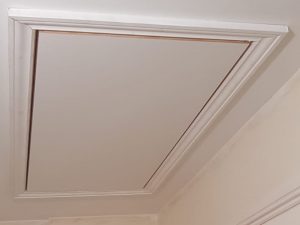 Larger hatch with ladder fitted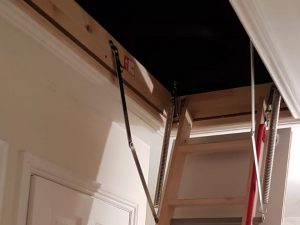 Decoration to landing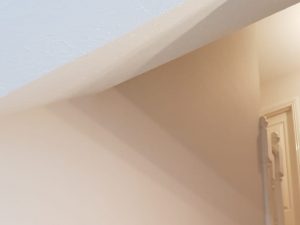 Fixtures repaired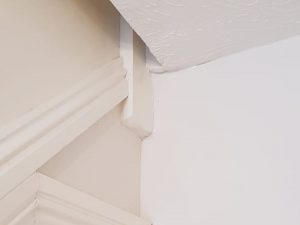 Outcome
The Goldman's were delighted with the finish and the timescale for the completed works.
Removal and cleanup was completed by the workman, with no sign of any damage or anyone had been there.
"The workmen were friendly and did an excellent job, they worked very hard and made sure the house was left in perfect condition." Mr Goldman.
No sign of original damage