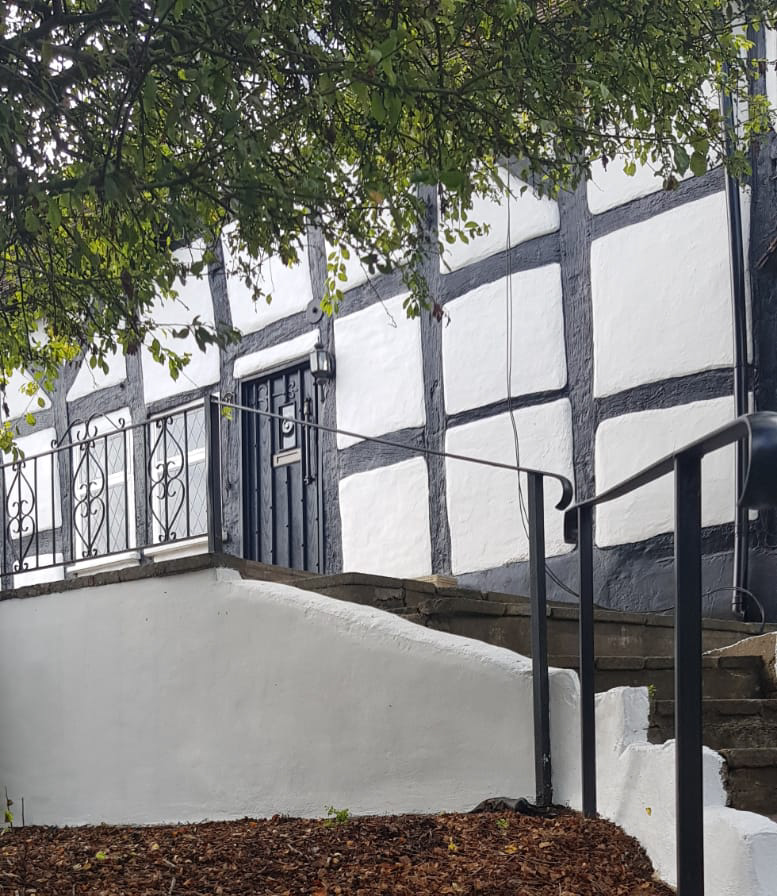 Refurbishment, September 2018
Refurbishment
Black & White Cottage, Worcestershire
September 2018
Refurbishment
Complete refurbishment project to beautiful black & white cottage.
Front of Property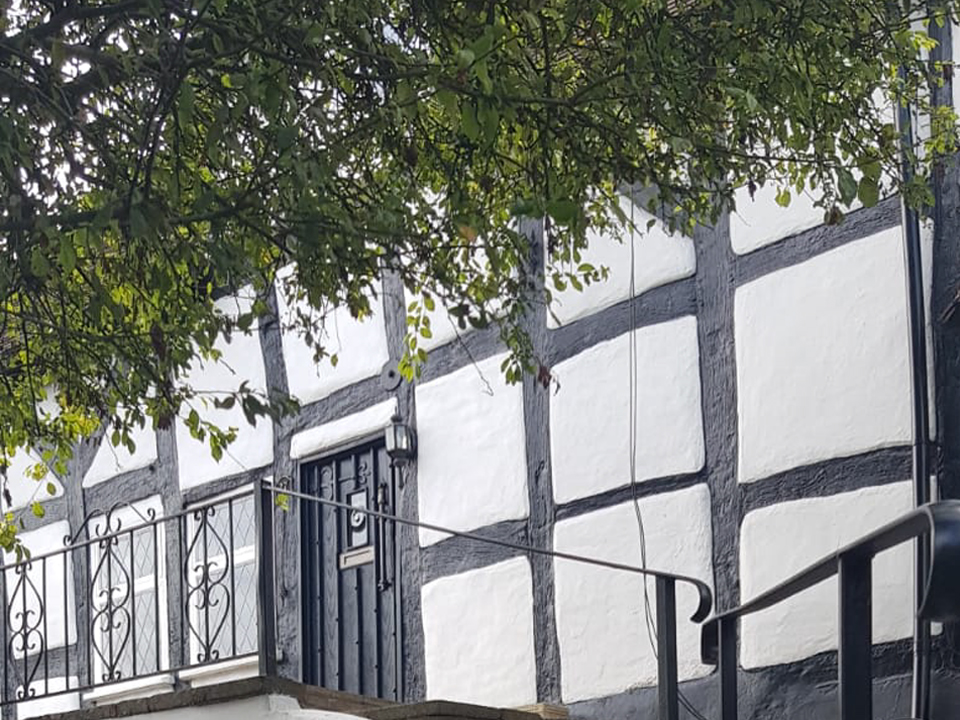 Rear of Property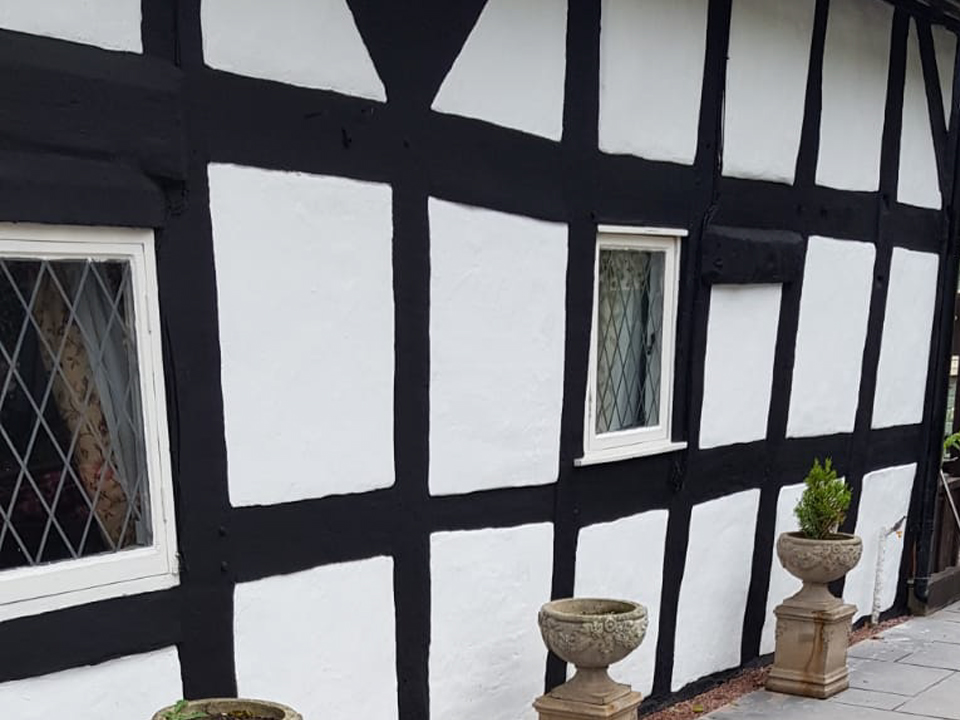 Report Observations
Fabric of house
Oak timber repairs to super structure, taking out existing decaying timbers and replace with new oak beams. Remove existing dilapidated lime render and replace with new lime render.
Remove the decayed timbers at ground level, underpin with concrete and reform chamfered fillet and repaint black Rub down all existing Oak beams and fill with Oak filler
Internally
Close chimney opening.
Loft
Install 2 x concrete lintels across the chimney breast 1 x at bedroom level and 1 x within loft space to strengthen the chimney and stop any other bricks falling from the brick dividing chambers within the chimney breasts, and repair brickwork and plastering afterwards
Basement
Take off basement door, supply and install new row of engineer bricks with 4 air bricks for cross ventilation, refit timber frame and basement door.
Remove paintwork.
Chimney
Cap off flue, refit pot and renew flaunching for decorative effect
Externally
To fabricate one ornamental gate – design to match existing fencing –  1m wide x 1.6m high  With hinge plate & latches. To fabricate handrails for pathway – 3m and 1.6m long – 1m above ground level.
Recommendations
Repair works to identified affected areas, to be repaired with the original structure of the property in mind.
AllBritain Site Report.
Ian visited site to complete a site survey of the highlighted areas and produced a free quotation and recommendations for the repairs.
Decaying and rotting timbers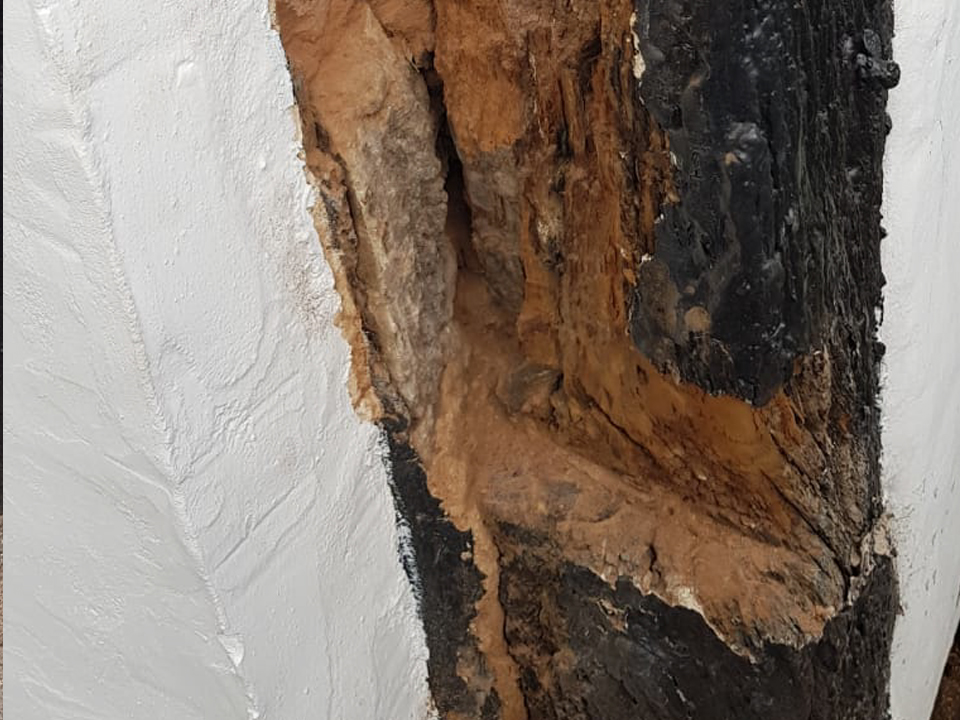 Replace all rotting timbers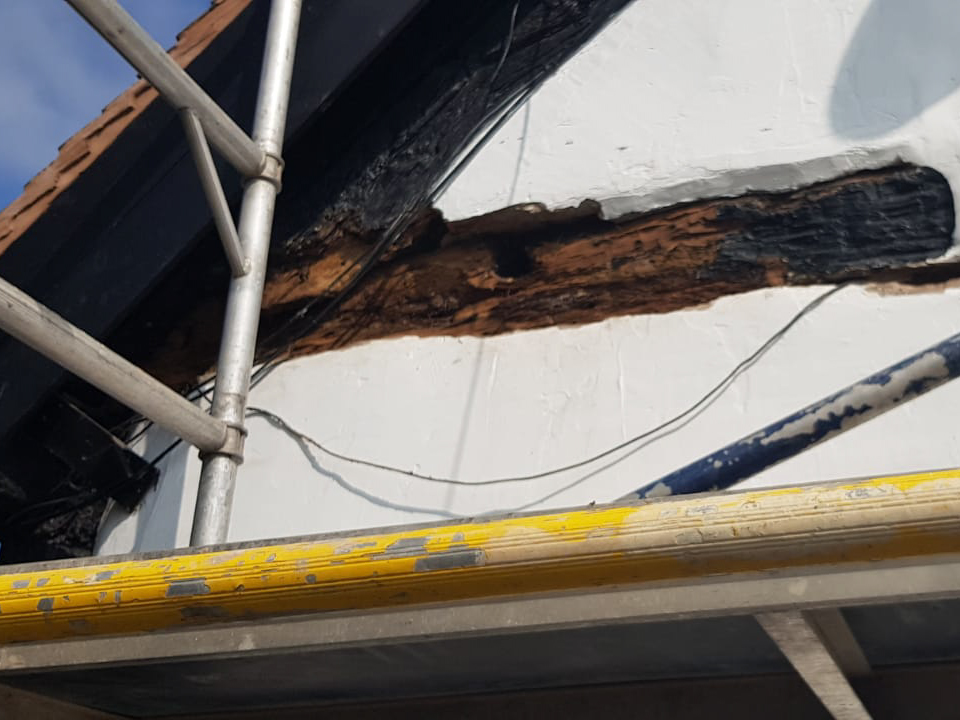 Underpin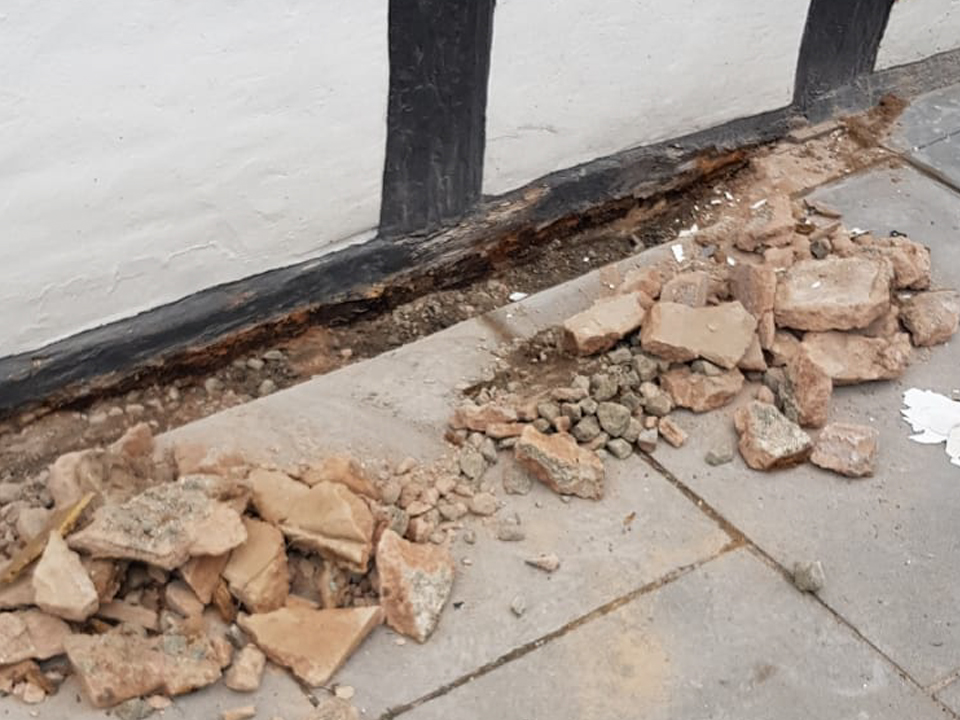 The Work
The work took 3 weeks and was completed using traditional methods in line with new systems to maintain the original finish of the property.
Outcome
The homeowner was delighted with the level of workmanship on the property and the friendly staff.
Final Finish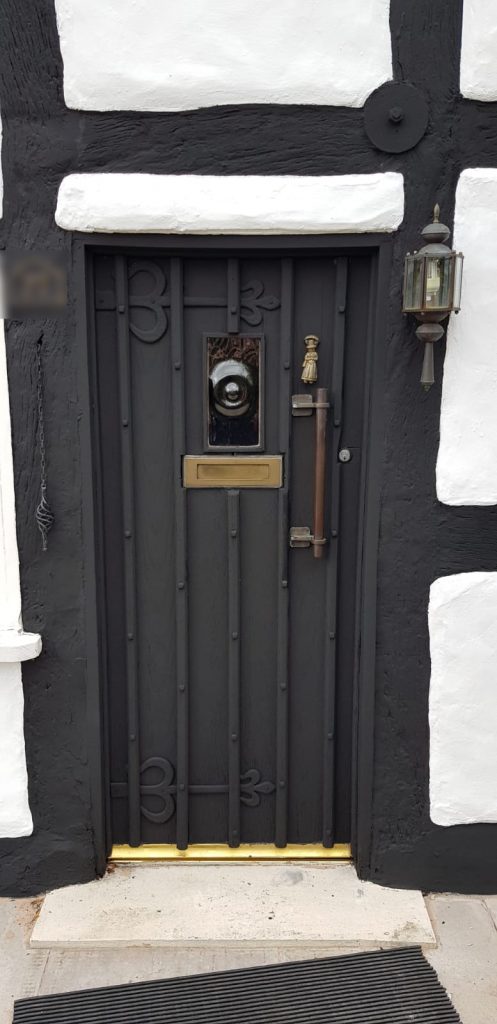 Final Finish